Scots lack confidence in launching own business as start-up rate lags on UK average, despite strong showing by minorities

3 July 2023
Scots continue to lack the confidence to start their own businesses, with a survey showing a drop in youth entrepreneurship, nascent entrepreneurial activity and a reduction in interest in entrepreneurship as a career option.
The survey for the Global Entrepreneurship Monitor 2022/23, carried out by researchers at the University of Strathclyde, showed that total early-stage entrepreneurial activity (TEA) – the sum of the nascent entrepreneurship rate and the new business owner-manager rate – in Scotland was 8.8% against a UK average of 11% in 2022.
This is down from 9.5% in 2021, which is not statistically significant, meaning TEA rates in Scotland have remained broadly the same between 2020 and 2022.
At the same time, while female to male TEA ratio in Scotland remains unchanged from 2021 at 68%, the UK ratio increased from 73% to 79%, suggesting that more women are starting businesses in the rest of the UK compared to Scotland.
Fear of failure
Ethnic minorities continue to show a stronger association, with TEA rates double that of the white population at 17% compared to 8.5% in 2022 – and the growth in non-white rate means Scotland is now on a par with the UK non-white average.
TEA rates continue to be driven by younger people in the 18-24 age group, despite a three-point drop from 13.3% in 2021 to 10.4% in 2022.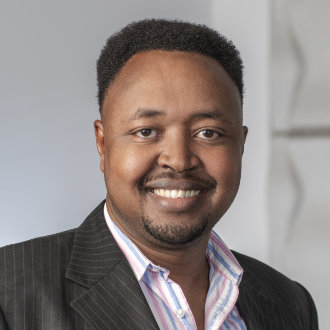 The survey also found that low confidence continues to be a barrier amongst non-entrepreneurial adults in Scotland with six in ten indicating fear of failure as a reason for not striking out on their own. Only four out of ten people in Scotland believe they have the skills, knowledge and experience to start a business, with only the North East region of England lower at 30%.
Sreevas Sahasranamam, Associate Professor at the Hunter Centre for Entrepreneurship and co-author of the report, said: "We are seeing emerging gaps in the entrepreneurial pipeline with a drop in youth entrepreneurship, drop in nascent entrepreneurial activity and reduction in interest for entrepreneurship as a career option among the non-entrepreneurially active, which are areas for significant attention both from the side of universities and the entrepreneurship ecosystem in general in Scotland".
Entrepreneurial intentions
Dr Samuel Mwaura, Co-lead of GEM Scotland and co-author of the report, said: "Why is it so difficult to move the needle on female entrepreneurship in Scotland? We need around 60,000 more women engaging in early-stage enterprise in Scotland to approach gender parity, but despite much effort over the last several years, female rates just have not improved and we are out of pace with progress in female entrepreneurial activity in the rest of the UK.
"Also, the barriers appear to be consistent at the national level as unlike for males where we see regional differences in entrepreneurial activity within Scotland, female rates are consistently lower across the board.
"Furthermore, the female gap starts at the level of perceptions of entrepreneurship and entrepreneurial intentions among people presently not engaged in enterprise, and carries through to actual start-up activity and established business ownership rates.
Clearly, there is something in Scotland that is not working for female entrepreneurship and we need to figure it out and fix it.
"However, it is encouraging that ethnic minority entrepreneurship in Scotland seems to have finally recovered to pre-pandemic levels. Ethnic minorities continue to make substantial contributions to entrepreneurship in Scotland, especially at a time when entrepreneurial rates are declining. This must be fully recognised and strongly supported so that this early-stage activity transitions to established businesses with even greater contributions to the Scottish economy ".
The Global Entrepreneurship Monitor is part of a global research consortium which in 2022 measured rates of entrepreneurship by interviewing around 170,000 adults across 49 countries in, including around 42,400 respondents from Scotland.